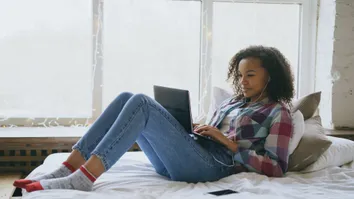 Therapist Specialties:
Highly Sensitive Adults
Highly Sensitive Parents
Highly Sensitive Children
Sensory Processing Issues
Traits of Asperger's Syndrome
Traits of Talented / Gifted Children
Depression
Anxiety
Grief
Trauma
Play Therapy

Individual Counseling

Couples Counseling (Level II Gottman trained)
LGBTQIA2S+
Family Counseling
Group Counseling
Parenting Support
Work and Career issues
Stress Management
ALL sessions are TELETHERAPY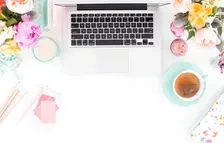 What is Teletherapy?
Teletherapy is any remote therapy that uses technology to help the therapist and client communicate. Some examples of teletherapy include:
doing therapy sessions over the phone
having a group chat for group therapy
using videoconferencing for individual, couples, or group therapy
using apps that connect clients to therapists and offer therapy within the app
What are the benefits of Teletherapy?
Most research suggests that teletherapy can be as effective as in-person therapy. The benefits of seeking research-supported teletherapy with a licensed therapist include:
Greater access to care: Some people are unable to use traditional therapy due to physical disabilities, geographic location, or scheduling issues.
Lower costs: Teletherapy may help clients save money on treatment. Clients are also likely to incur fewer therapy-associated expenses when they do not have to travel to receive treatment or pay for child care.
High satisfaction: Users of quality teletherapy report high satisfaction with treatment.
More privacy: People who choose teletherapy do not have to sit in busy waiting rooms but can seek treatment in the privacy of their own homes. For some, this alleviates privacy concerns.
Better public health: The COVID-19 health crisis demonstrates that the ability to seek medical care at home can slow the spread of illness and protect vulnerable populations. Teletherapy allows people to get mental health treatment at home without risking the spread of infection during epidemics and pandemics.
Limitations of teletherapy to be considered before scheduling:
While teletherapy has many benefits, there are also some possible limitations.
Compliance: The Health Insurance Portability and Accountability Act (HIPAA) requires healthcare providers, including therapists, to protect patient or client privacy. Unsecure chat and other programs may expose sensitive data, so clients should work only with therapists who encrypt data.
Therapy environment: For people with little privacy at home, finding the time and space for therapy can be stressful. Treatment in the office may offer a low stress alternative to treatment at home.
Technical difficulties: Slow internet connections, glitches in video software, and communication delays can make online therapy feel more stressful and less personal. For people who lack technological proficiency or do not trust digital platforms, telehealth may not be a good option.

WHY P L A Y THERAPY ?


Play is a child's natural form of communication just as talking is an adult's natural way of communication. Children, even children who are quite talkative, express themselves more fully through their play. Emotions are often difficult to understand for children and even more difficult to express. Play provides a non-threatening way for children to express themselves.